SwireTHRIVE – People
Foster a culture that is
accessible, inclusive and safe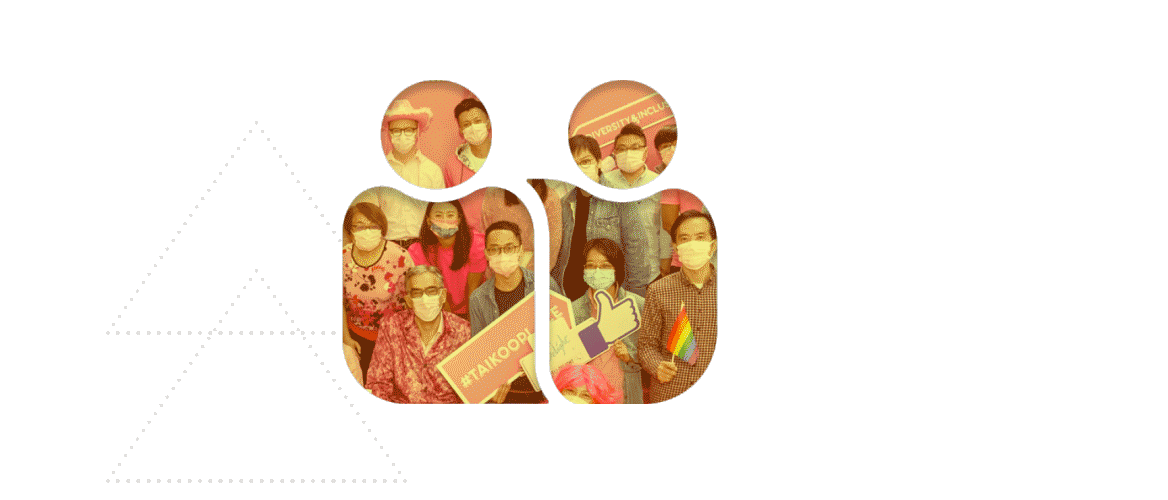 Employees by division 2021
Diversity and inclusion are key to our long-term success. It is the right thing to do, and we believe that it will enable us to make better decisions and help to attract and retain top talent. Our workplaces and facilities must be safe. Promoting the physical and mental wellbeing of our staff can improve their productivity and enrich their quality of life.
At the end of 2021, the Group employed more than 58,000 people, a 6% decrease from 2020. 78% of our people are based in Hong Kong and the Chinese Mainland. Our Beverages and Aviation divisions are our biggest employers.
Embracing diversity and inclusion is essential for business and for cultivating a resilient society. In the past year, we have continued to create an inclusive and supportive working environment through policies, education and communication. Our Parental Leave Policy supports all parents, regardless of their gender, sexual orientation or family unit backgrounds, in their endeavour to pursue successful careers while parenting. Our Flexible Working Policy allows our people to balance work and other priorities when appropriate. Campaigns focusing on the different areas of diversity help to educate and broaden perspectives and mutual understanding. A group-wide Diversity and Inclusion Survey gave us deeper insight into the diversity of our people. All Swire Pacific staff completed a mandatory training module on respect in the workplace. Taken together, these initiatives lay the groundwork for us to foster an inclusive culture where differences are accepted and celebrated.
To guide our diversity and inclusion efforts, we have three goals and five diversity areas.
Our goals:
Build a diverse and inclusive workplace environment
Be recognised and ranked as a diversity and inclusion leader in the areas where we operate
Use our influence to promote diversity and inclusion in our supply chain
Our five focus areas of diversity:
Gender
We pledge to narrow the gender gap at all levels and to ensure that gender barriers and biases are eliminated.
Age
We pledge to create an age-neutral and multi-generational workplace.
Ethnicity
We pledge to build a workplace where people of all ethnic and cultural backgrounds are respected and encouraged to collaborate and contribute.
Disability
We pledge to increase the accessibility of the workplace to create a comfortable environment for everyone.
Sexual orientation
We pledge to create an inclusive environment where individuals are able to bring their full selves to work without fear of discrimination or recrimination.
The Swire Diversity and Inclusion Steering Committee (DISC) formulates policies and guidelines for the Group, taking account of circumstances in the places where we operate. It is jointly chaired by the Finance Director of Swire Properties and the Staff Director. The Group Head of Diversity and Inclusion, who reports to the Staff Director, leads a team that supports the work of the DISC.
Group Diversity and Inclusion Policy
We believe in equal opportunities for all our employees and recognise that our businesses benefit from the diversity of our people.
Board Diversity Policy
Diversity strengthens decision-making and makes us more agile and resilient. We consider a number of factors when deciding on appointments to our board of directors, to reflect an appropriate mix of skills, experience and a range of perspectives that are relevant to the Group's strategy, governance and business and contribute to the board's effectiveness.
Respect in the Workplace Policy
We aim to ensure that all our people are treated, and treat others, with dignity and respect. Our respect in the workplace policy contains our commitment to providing a workplace free from harassment and bullying and includes guidelines on how staff can report concerns without fear of retaliation. We train our staff to understand their duties under Hong Kong anti-discrimination legislation.
Flexible Working Policy
It is our policy to encourage flexible working where it is practical and appropriate to do so. We believe flexible working helps create a more inclusive environment by allowing our people to balance work and other priorities better.
Parental Leave Policy
The parental leave policy provides parents – regardless of their gender, sexual orientation or family unit background – with 14 weeks' leave for the primary caregiver and four weeks leave for the secondary caregiver.
Some of the industries that we work in are historically more male-dominated. Our goal is for 30% of senior management roles to be filled by women by 2024. At the end of 2021, 24% of senior management roles were filled by women and 14% of our directors were women.
Employee breakdown by gender by operating company
(%)
Employee breakdown by gender by operating company
(%)
| | Male (%) | Female (%) |
| --- | --- | --- |
| Property | 59.4 | 40.6 |
| Beverages | 71.6 | 28.4 |
| Aviation | 80.8 | 19.2 |
| Trading & Industrial | 39.1 | 60.9 |
| Marine Services | 88.2 | 11.8 |
| Swire Pacific (Head office) | 37.5 | 62.5 |
Gender pay gap is the difference between the mean basic pay for men and women, expressed as a percentage of the former. This is not the same as equal pay, which is when men and women are paid the same for the same work. We review our gender pay gap annually.
In 2021, women in strategic leadership positions were paid 99% of the average pay of men in such positions. Women in operational management positions were paid 121% of the average pay of men in such positions. The corresponding percentages for team leaders and individuals (non-management) contributors were 81% and 94% respectively.
We pay men and women the same for doing the same jobs, but the gender pay gap indicates that we must do more to support and equip women to progress in their careers. One of the ways we do so is by emphasising diversity and inclusion in the recruitment, management and promotion of our people.
We never compromise on safety. In our operations, our first priority is to safeguard the health and safety of our employees, contractors, suppliers and customers, the visitors to our business premises and the communities in which we operate. Many of our operations involve high-risk activities. We apply robust risk management controls, create a strong safety culture and encourage transparent and timely reporting of incidents, so that we can investigate their root causes and implement preventative measures. Our ultimate goal is zero harm.
The Group, and each of its subsidiaries, has an occupational health and safety policy that is monitored by our internal audit department. We focus on the following key areas:
Achieving zero harm depends on a strong safety culture in which employees are responsible for the safety of others and themselves. We aim to identify and manage potential hazards by conducting regular safety audits and reporting all incidents, including those considered to be minor. We also encourage reporting of near misses.
Our health and safety committee is responsible for developing group health and safety policies and guidelines, monitoring divisional performance, promoting education and training, sharing best practices and developing internal health and safety capabilities.
Every division submits a quarterly health and safety report and sets annual safety targets, with a view to continuous improvement in safety performance. At every Group Risk Management Committee (GRMC) and Board meeting, there is an update on health and safety performance. A separate China health and safety working group deals with health and safety in the Chinese Mainland, where regulations frequently change and vary between provinces.
Safety leadership is key to a strong safety culture. Adequate knowledge and skills are required to manage health and safety effectively. Senior management receive industry specific and general health and safety training in accordance with our senior management health and safety policy. A new risk forum focussed on human resources, health and safety has been established under the Group's updated risk governance structure. It advises the GRMC on emerging risks which may affect the Group, helps to analyse health and safety-related risk events, develops best practices for managing risks and provides specialist oversight and support to our divisions.
We use two metrics to evaluate safety performance:
Lost time injury rates (LTIR): the number of injuries per 100 full-time equivalent employees
Lost day rates (LDR): the number of work days lost to injuries per 100 full-time equivalent employees
Lost Time Injury Rate
(Number of injuries per 100 full-time equivalent employees)
Lost Time Injury Rate
(Number of injuries per 100 full-time equivalent employees)
| | | | | | |
| --- | --- | --- | --- | --- | --- |
| | 2017 | 2018 | 2019 | 2020 | 2021 |
| Lost time injury rate (LTIR) | 0.89 | 0.82 | 0.82 | 0.64 | 0.62 |
In 2021, our LTIR decreased by 3% to 0.62 from 0.64 in 2020. Significant improvements were observed at Swire Properties in the Chinese Mainland, Swire Hotels, Qinyuan Bakery, Taikoo Motors and Taikoo Sugar. Total hours worked in the group increased by 1% in 2021.
Lost Day Rate
(Number of days lost per 100 full-time employees)
Lost Day Rate
(Number of days lost per 100 full-time employees)
| | | | | | |
| --- | --- | --- | --- | --- | --- |
| | 2017 | 2018 | 2019 | 2020 | 2021 |
| Lost day rate (LDR) | 37.17 | 36.34 | 34.75 | 28.38 | 31.49 |
In 2021, our LDR increased by 11% to 31.49. The increase was due to prolonged recovery of a few injuries. With rehabilitation companies, we aim to improve injury management and to assist employees to return to work after recovering from injuries.
There were no fatalities among our employees in 2021.
We expect our contractors to observe high safety standards. In 2021, we began centrally tracking contractor safety data with a view to improving performance. Regrettably, there were two work-related fatalities of subcontracted workers in 2021. One incident occurred in the Chinese Mainland at Swire Properties and the other at Swire Coca-Cola in Taiwan. Following thorough investigations both companies have reviewed their on-site contractor control procedures, implemented enhanced mitigation measures and taken steps to prevent repeat incidents.
Our Zero Harm commitment requires everyone, regardless of seniority or job responsibilities, to go beyond compliance, proactively eliminate potential hazards and create a safe workplace. In 2021, we conducted a groupwide review of our subsidiaries' safety governance, processes and resources devoted to health and safety which was presented to the Audit Committee. Division heads have pay-linked safety performance objectives.
Swire Properties, Swire Coca-Cola, HAECO, Swire Pacific Offshore and Swire Waste Management have safety management systems that are certified to the stringent ISO 45001:2018 standard.
Swire Properties and HAECO Hong Kong have "Management Safety Walks", where senior employees demonstrate their commitment to improving health and safety by walking around their facilities identifying potential hazards and speaking to frontline workers, who are encouraged to raise concerns or questions.
Swire Properties and HAECO made progress in digitising their safety reporting systems. This makes it easier for operational staff to report hazards and incidents and easier for supervisors to analyse the data collected.
We delivered occupational health and safety training covering a range of topics including slip, trip and fall prevention, fire prevention, working at height, heatstroke awareness, manual handling, road safety and emergency response. In early 2021, senior executives from across the Group completed a safety leadership course accredited by the Institution of Occupational Safety and Health (IOSH).
Swire Properties introduced a compulsory online health and safety training in 2019. By the end of 2021, all senior management, line managers, frontline and office staff had completed the training. In the Chinese Mainland virtual reality (VR) simulations of health and safety hazards and scenarios are used to enable staff to practice responding to emergencies. Smart safety helmets that can track whether contracted construction workers are wearing them correctly were tested on a site in Beijing.
Swire Coca-Cola continued to roll out the "Life Saving Rules" campaign across its four markets. The campaign, which includes videos, quizzes, self-assessment and gap analysis, is part of a global initiative by The Coca-Cola Company.
HAECO launched a Safety and Quality Initiative Seed Fund to encourage business units to bring new methodologies and ideas for improving people safety and enhancing service quality. It shows safety announcements on television screens (Safety TV) to share the latest safety information videos with all staff including subcontractors.
Swire Pacific Offshore enhanced and simplified its Permit to Work application procedure. Swire Resources introduced a recognition scheme for safety ambassadors which rewards outstanding performance with coupons.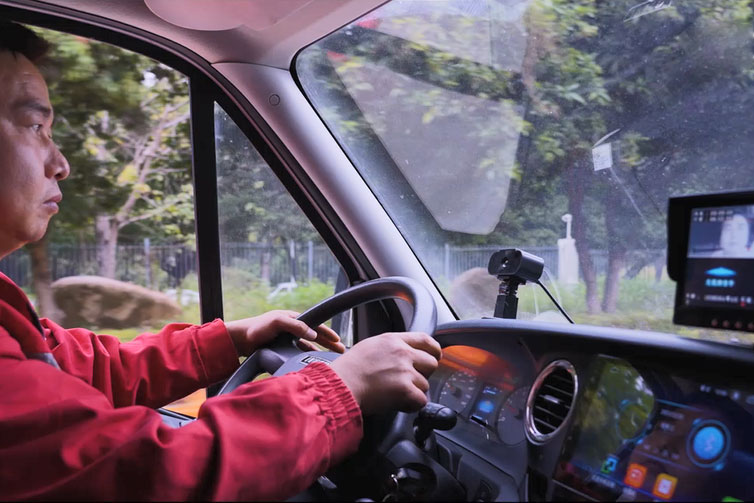 Swire Coca-Cola – Enhancing road safety
Swire Coca-Cola promotes road and delivery safety awareness to all employees. In 2021, initiatives included:
Introducing a telematics system in 100 vehicles in Hong Kong, which has led to a 43% improvement in driver safety performance compared with a 2019 baseline
Fitting in-cab camera technology in 950 vehicles in the US, and rolling out a virtual reality training programme that enables new drivers and individuals requiring remedial training to practice their skills and build confidence in a controlled environment
Centralising market safety guidelines in the Chinese Mainland, to facilitate clear communication of safe operating practices
Installing safety lights and alert systems in its warehouse in Taiwan to protect pedestrians
We have a crisis reporting policy and crisis management guidelines, which help to build business resilience through crisis preparedness, business continuity and disaster recovery planning. Reporting and information exchanges within the Group have improved, facilitating a faster response and recovery. Since the start of the pandemic in 2020, Swire Pacific has activated its crisis management process and monitored the situation through its head office crisis management team. Regular reports have been produced throughout this period providing senior management with information on employees who have contracted COVID-19 across all of our operating territories.
Our businesses regularly updated COVID-19 guidelines and procedures intended to protect the health and safety of our people, our customers and those with whom we do business. This included work from home arrangements, provision of personal protective equipment such as face masks and rapid antigen tests, more frequent cleaning and disinfecting of facilities, special UV light and nano-coatings on surfaces, and frequent communication of procedures and updates to staff and tenants. Vaccine leave was introduced as part of a Vaccine Policy, to incentivise our people to get vaccinated.
We care about the mental and physical health and wellbeing of our people. We have 24-hour professional personal counselling and consultation (PPCC) hotlines to help employees deal with stress, relationships, parenting, trauma or grief, and preparation for retirement. Employees approaching retirement are invited to pre-retirement workshops. We use experienced counsellors, social workers and clinical psychologists. Information is kept confidential. We promote work-life balance and encourage employees to lead active lifestyles by participating in our staff association's physical wellbeing programmes.
Many of our businesses ran campaigns to promote employee wellbeing and help our people feel more connected to the company and to each other. Swire Properties organised exercise sessions and special interest workshops introducing calming and mindfulness techniques. Swire Coca-Cola Taiwan conducted surveys to raise staff awareness of possible physical and mental health risks when working at home.
We will build on the health-related initiatives which have been implemented in response to COVID-19, in particular those which enhance the mental health of our employees. We will promote wider use across the Group of a structured approach to post incident investigation and conduct related in-depth analysis of the root causes of incidents. We will maintain our focus on contractor safety performance which we see as integral to the overall safety of our businesses. We will continue to monitor and assess emerging health and safety risks through the recently established Human Resources and Health and Safety risk forum.