SwireTHRIVE – Water
Use and manage water
responsibly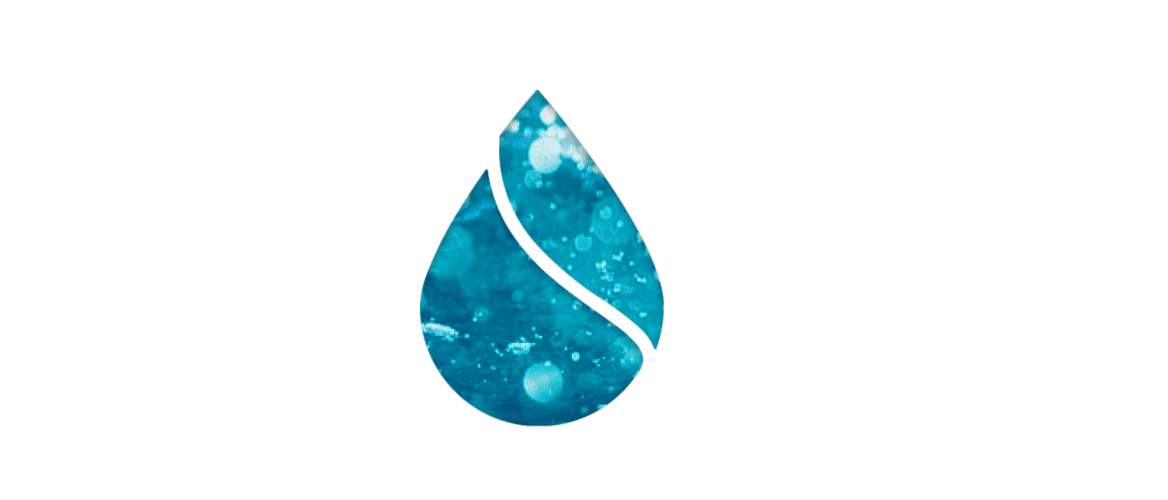 Group water footprint 2021
Companies, communities and ecosystems depend on access to reliable supplies of clean water. Population growth and economic development are putting increased pressure on the planet's limited freshwater resources, with the UN forecasting a 40% shortfall by 2030. Today, climate change is primarily felt in changes to water, with extreme weather events and unpredictable rainfall impacting the availability and quality of freshwater.
We use water in the beverages we make, to clean and cool our facilities and in providing services to our customers. Our goal is to be water neutral by 2050. This means that, at a minimum, our business activities should have no net negative impact on local water systems. Our Sustainable Water Policy outlines what we will do to use water responsibly and protect local water sources for the future.
Our approach is to:
Reduce our water use by improving efficiency and adopting new technologies
Recycle water and use alternative sources of water
Ensure our wastewater is safely discharged back to nature
Replenish natural water sources through partnerships
The Group received an A- rating in the 2021 CDP Water Security questionnaire. Swire Coca-Cola was included in the CDP Water A List for a second consecutive year.
In 2021, the Group withdrew 18.1 million cubic metres of fresh water, a 6% increase from 2020. Almost all (99%) of the water we used came from municipal water sources. Swire Coca-Cola withdrew the rest from groundwater sources.
Swire Coca-Cola accounts for the majority (86%) of the Group's water use. It tracks the efficiency of its manufacturing process using the water use ratio (WUR) metric (litres of water used per litre of finished product produced) and aims to achieve a WUR of 1.45 by 2030. In 2021, its overall WUR was 1.81, a marginal improvement from 1.82 in 2020. Testing and commissioning new production lines in the Chinese Mainland, Hong Kong and Taiwan, and increased product variation impacted the water demand.
Swire Properties is the second largest water user, accounting for almost 10% of the Group's water footprint in 2021. Water intensity at Swire Properties increased by 4.7% and decreased by 20.1% in its Hong Kong and Chinese Mainland portfolios respectively, compared to a 2016 business-as-usual base year. At its hotels, water intensity increased by 6.6% compared to a 2018/2019 levels. Overall, it used 1% more water in 2021 than in 2020.
Water use decreased by 5% at HAECO and 55% at HUD and increased by 3% in the Trading & Industrial Division year on year. We do not collect data on Swire Pacific Offshore's water use as it is not material.
To drive efficient water use in our operations, we have set a target to reduce water use by 30% by 2030, compared to a 2018 frozen efficiency baseline. The baseline assumes our water use efficiency remains fixed at 2018 levels but allows us to factor in the projected increase in overall water demand as our business grows. There are trade-offs. Water-cooled chillers are more energy efficient than air-cooled chillers and so reduce carbon emissions. They are a central part of our decarbonisation strategy but will increase our water footprint.
Our target currently covers Swire Coca-Cola, Swire Properties and HAECO, which together make up 98% of the Group's total water footprint. It reflects our efforts to reduce water use in our operations. The water in the beverages produced by Swire Coca-Cola (production volume or water consumption) is excluded (see replenishment initiatives for how we address water consumed).
We monitor our water use to identify opportunities to adopt more efficient processes, repair leaks, install water flow regulators and use technologies that use less or no water.
Swire Coca-Cola has water sub-meters installed at 95% of its bottling plants in the Chinese Mainland and uses water-free alternatives such as dry lubricants and ionised air where possible. In 2021, Swire Coca-Cola installed new high efficiency water treatment systems at its plants in Huizhou, Guangxi, Denver and Salt Lake City. Swire Coca-Cola piloted a water treatment system that uses reverse osmosis to purify water in the Chinese Mainland. The pilot demonstrated a 50% reduction in the number of chemical cleanings required for the same water productivity as well as a 30% drop in energy use. Replacing a chiller at the Hong Kong plant reduced water consumption. Swire Coca-Cola plans to engage a technical consultant to study water efficiency and recommend specific actions for individual plants.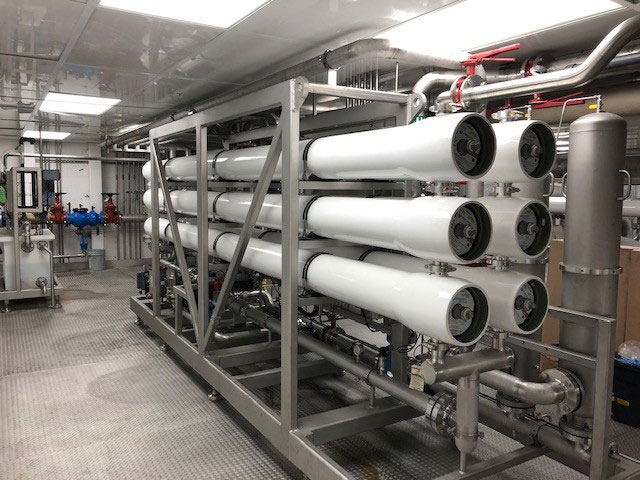 Swire Coca-Cola – Improving water recovery in the US
Swire Coca-Cola installed more efficient filtration systems at its Denver and Salt Lake City facilities. The new filtration systems use a double filtration process to improve the quality of treated water, which results in higher proportion of water recovered. A reduction in 53 million litres (53,000 cbm) of water per year is expected. WUR improved by 10%.
Swire Properties has engaged Tsinghua University to study ways to reduce water use in its cooling towers. Building on adjustments to the cleaning schedule trialled in 2021, simulations will be used to analyse water-use patterns and recommend optimal practices in different portfolios. In 2021, Swire Properties renovated bathrooms at its Taikoo Hui mall in Guangzhou. Newly installed waterless urinals and low-flush toilets will save an estimated 2,400cbm of water per year. Cityplaza will start using water leakage detection sensors covering plant rooms and tenancy areas in 2022.
HAECO successfully reduced its water use in 2021 through a water reduction campaign in staff canteens in Hong Kong and Xiamen and by fixing leaks.
Taikoo Motors uses an automatic car wash system that recycles up to 40% of the water used in each wash. Taikoo Sugar replaced a water heat exchange system used in syrup production with an air-cooling system, which reduced water consumption by around 3.5cbm per tank. Water saving taps installed in its pantry at the Guangzhou plant reduced water consumption by almost half.
We use recycled water and rainwater to reduce our need to draw on freshwater supplies.
Swire Coca-Cola recycled 809,576 cubic metres of water in 2021, 61,440 cubic metres less than in 2020. Wastewater from manufacturing is reused for cleaning, irrigation and toilet flushing. Water used in cooling lines and systems is reused in condensing towers.
Swire Properties treats and reuses pantry wastewater and rainwater for toilet flushing and irrigation. It has greywater treatment and recycling systems at several of its properties. At Oxford House in Taikoo Place, about 300cbm per year of wastewater from office tenant pantries is collected, treated and reused for cleaning. Taikoo Hui, INDIGO, Sino-Ocean Taikoo Li Chengdu, HKRI Taikoo Hui and One Taikoo Place collect rainwater.
HAECO Engine Services is building a bigger water treatment system that will be able to process 150 tonnes of wastewater per day. Treated wastewater is used for irrigation, vehicle cleaning, toilet flushing and apron watering. Rainwater is used for toilet flushing in Hong Kong.
Going beyond our direct operations, we seek to positively influence the behaviour of our suppliers, customers and other water users in our local communities.
In 2021, Swire Coca-Cola worked with its co-packer to develop a platform that gathers data on water consumption and production volume, to improve the co-packer's water reporting efficiency. Shanghai Shenmei Beverage Co., Ltd. sells reclaimed water to nearby electronics and machinery manufacturing plants for cooling, irrigation, car washing and toilet flushing. Approximately 31.8 million litres of reclaimed water were sold in 2021.
Swire Properties encourages tenants to adopt guidelines on the use of fresh and flushing water, to support compliance the Hong Kong government's voluntary "Quality Water Supply Scheme for Buildings".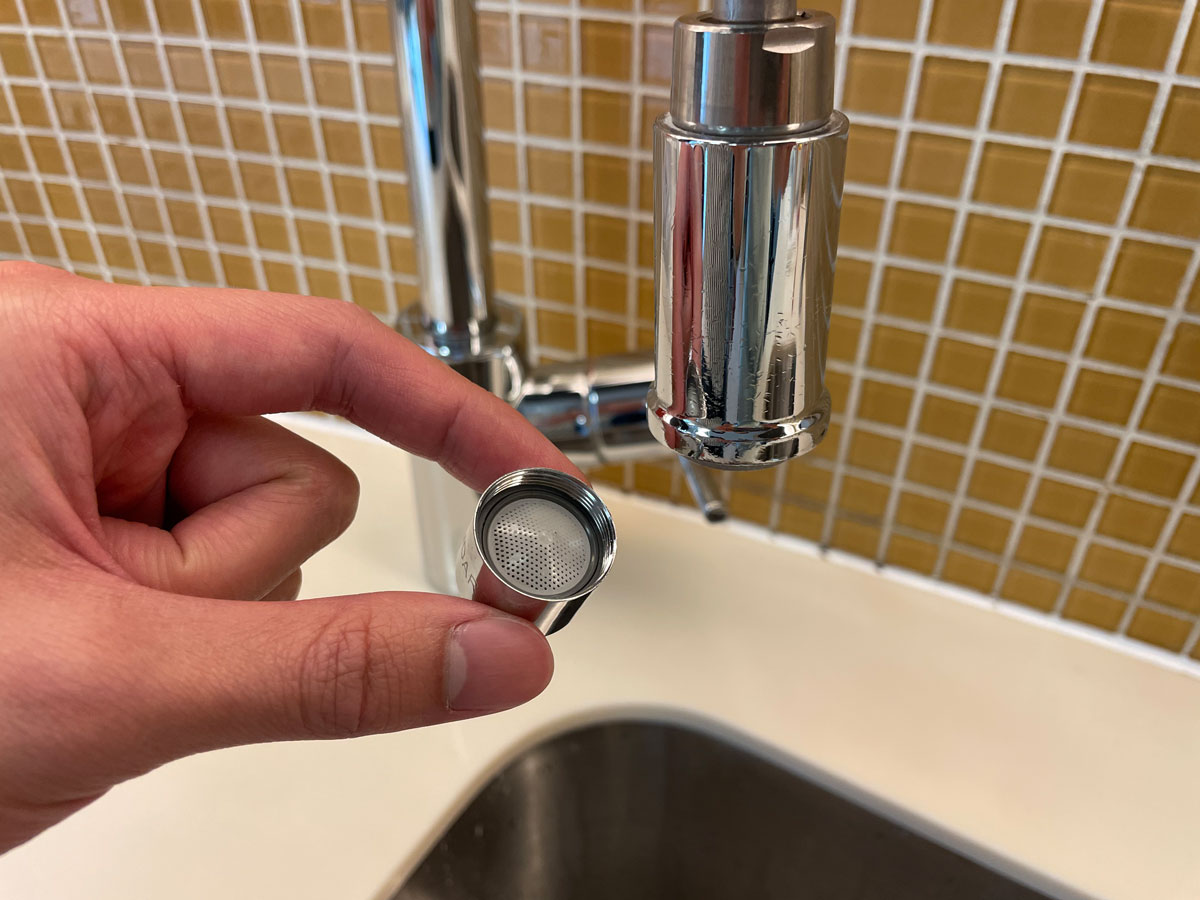 Swire Properties – Water Saving Pilot Scheme
Swire Properties concluded a pilot with 14 office tenants to monitor water usage patterns. Smart water meters and water-efficient fittings were installed, and opportunities to reduce water were identified. The scheme received a positive response, and insights gained have been used to develop green performance pledge for tenants. In future, Swire Properties plans to provide all office tenants with free smart water meters, starting with Taikoo Place.
Pollution affects the quality of local water sources, so it is important to ensure that all water we discharge back to nature is safe and, at a minimum, meets local regulatory requirements.
All of Swire Coca-Cola's bottling plants meet the wastewater quality standards of The Coca-Cola Company and the World Health Organisation. Performance is monitored. In the Chinese Mainland, an online monitoring system is used to track wastewater compliance.
Where necessary, Swire Coca-Cola bottling plants and companies in the HAECO group have onsite wastewater treatment facilities. HAECO Xiamen uses heavy metal monitoring equipment and detectors to check effluents before discharge.
Swire Coca-Cola commits to returning a litre of clean water to natural water systems for every litre of water used in its beverages. It collaborates with The Coca-Cola Company on community and watershed protection projects to replenish water in the Chinese Mainland and the US. In 2021, the Coca-Cola System replenished 293.3 billion litres of water, equivalent to 167% of the water used in its beverages. Water replenishment data is independently reviewed by Limno Tech and reported on by EY.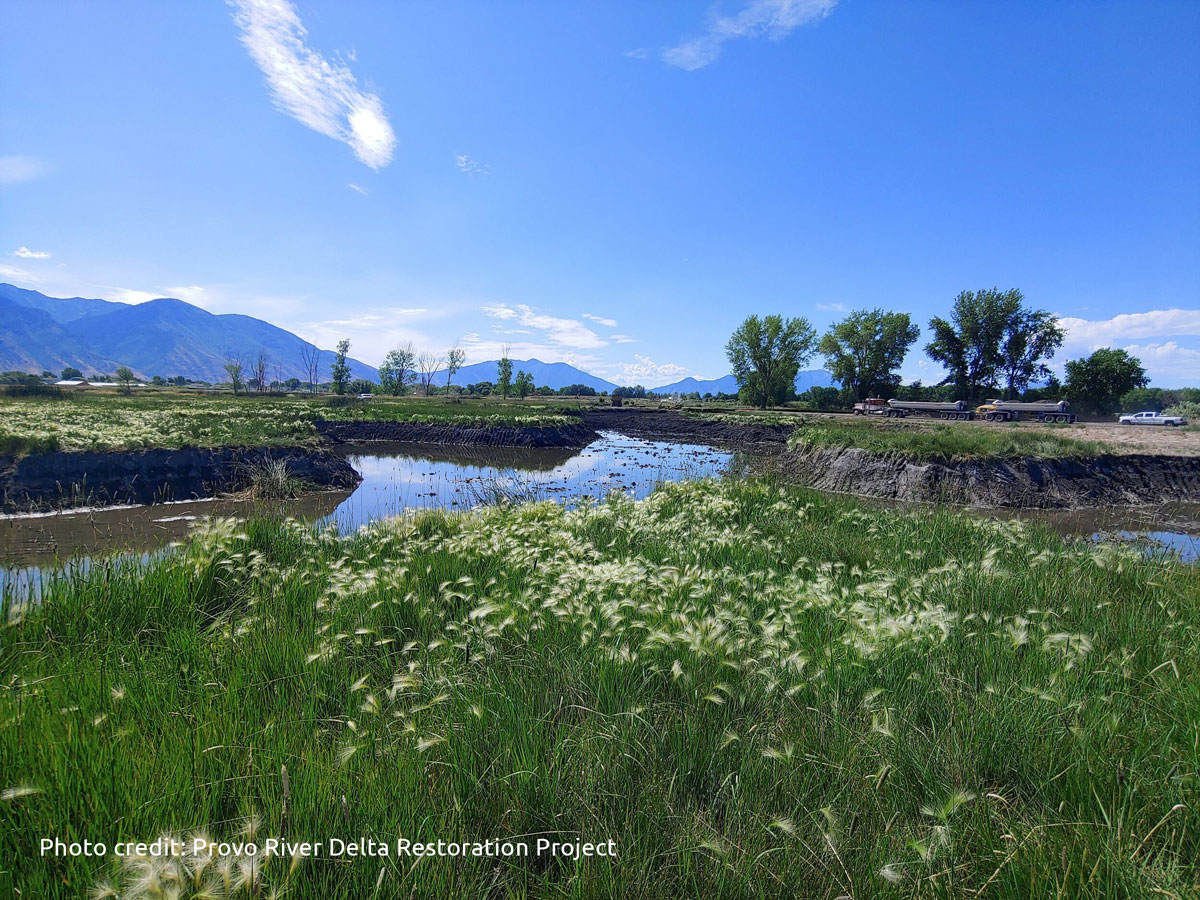 Swire Coca-Cola – Water replenishment projects in the US
Swire Coca-Cola supports three replenishment projects in the US:
Provo River Flow Restoration Replenish Project (Utah) will replenish 256 million litres of water per year to the Provo River in central Utah by reducing water withdrawal and increasing flows in the summer. Low flows can cause stress to fish and other aquatic species and stop them going where they want to go.
Colorado River Connectivity Channel (Windy Gap) (Colorado) will replenish 74 million litres of water per year reconnecting and restoring the river channel and establishing a natural river flow to mitigate the negative impact of the Windy Gap Reservoir dam. The project aims to deliver environmental benefits, such as wetland restoration, together with social and economic benefits including providing public access for recreational activities and enhancing the water security of nearby communities.
Eureka Ditch Project (Arizona) will replenish 10.9 million litres of water per year to the Verde River Valley by reducing leakage and water loss. This will enhance river flows and support fish habitats.
Water availability is highly location dependent. Each watershed may be exposed to different risks depending on its climatic conditions and changing demand of all water users drawing from it. Understanding location specific water risks can inform a more targeted and strategic approach to water management, allowing focus on sites with the highest risks.
We use the World Resources Institute's (WRI) Aqueduct Water Risk Atlas to assess the baseline water stress across our global operating locations. About 22% of the freshwater we use is drawn from sources that are classified as high or extremely high stress – indicating that demand from local water users is at risk of exceeding supply. When considering a 2030 business as usual scenario, 40% of our water demand is from highly stressed basins. Regions with high water stress in 2030 include locations in the Chinese Mainland (Beijing, Shanghai and Chengdu) and the US (Arizona, Colorado, Idaho and Utah). Hong Kong will also experience increasing water stress.
Our water working group has started to study how the water stress in our operating locations is expected to change over time. In addition to water availability, we are also studying the impact of emerging water risks (flooding, drought, extreme weather events, sea level rise). This will help us to strengthen our water security and build capacity, adaptability and resilience.
Swire Coca-Cola evaluates site-specific water risks, including water quality and availability, for each bottling plant using The Coca-Cola Company's Source Vulnerability Assessments (SVAs). SVAs are done by water resources experts with at least five years' experience. Following SVAs, plants prepare water management plans (WMPs), which are updated every five years or as required by The Coca-Cola Company. Swire Coca-Cola aims to have SVAs and WMPs externally verified by 2025.
Swire Properties has done water risk assessments in Hong Kong, the Chinese Mainland and Miami, USA. Availability of water, operational risks associated with water use, the efficiency of its buildings and the risk of higher water tariffs were assessed.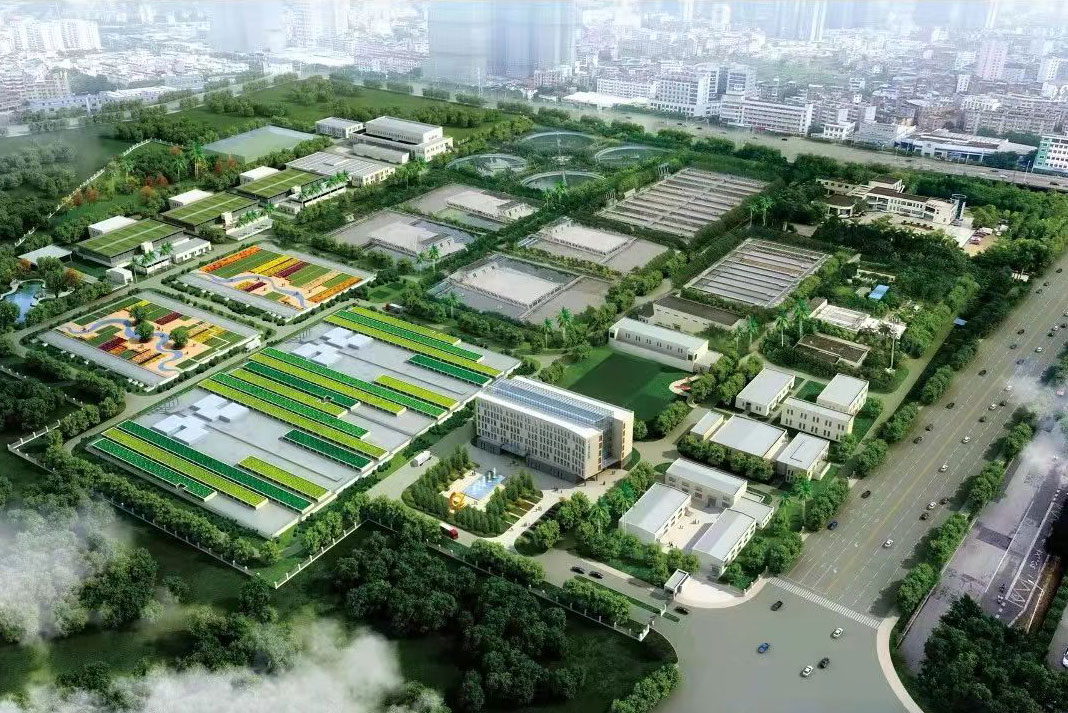 Swire Coca-Cola – SVAs and WMPs
Swire Coca-Cola aims to review the SVA and WMPs of all its bottling plants and have them verified by independent technical experts by 2025. In 2021, assessment updates were conducted at four sites in the Chinese Mainland and one site in Taiwan. Risks were examined and mitigation plans proposed.
In Guangxi for example, risks considered included the potential for water prices to be adjusted, which could increase production costs, and accidental damage to water supply infrastructure, which could cause leaks and disruptions to operations. Mitigation measures included close monitoring of water prices, enhancing water-saving initiatives, installing protective covers on mains pipes, and scheduling regular maintenance.
Swire Coca-Cola is considering evaluating water management practices of its plants in Yunnan or Hefei using the internationally recognised AWS Standard in 2022.